Article 36 in a series of 40 articles on P2P, property and CrowdProperty
We previously explained the importance of small developers for the UK housing market, and how we support them. Here we look into how what we've learned since we started has translated into a better proposition for borrowers, and in the next blog we'll introduce you to the latest FCA proposals which we welcome in bringing further rigour to the UK P2P market, a world-leading and strategic sector for the UK.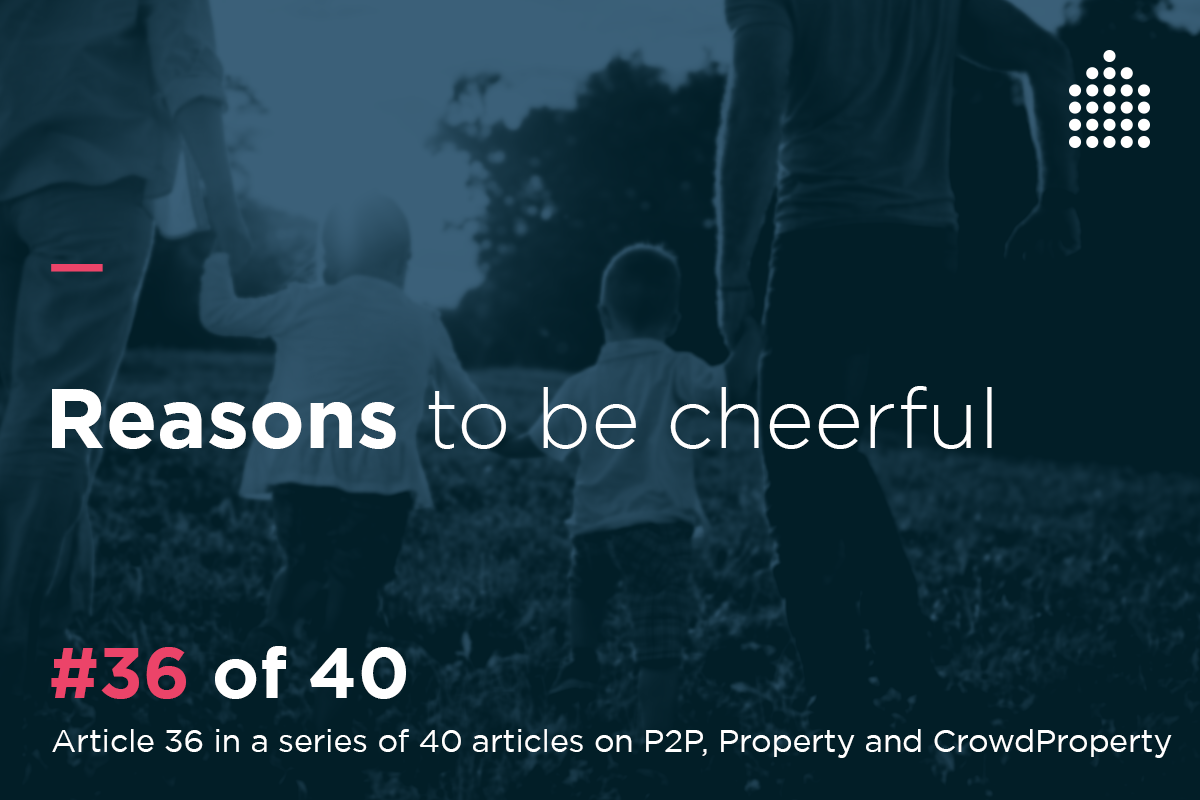 If you've been following this blog, hopefully we've given you lots of reasons to work with CrowdProperty. If you haven't – where have you been? But never mind, there's still time to catch up.
Both CrowdProperty and alternative lending have been around for some time. While many have encountered both us and the broader altfi market, myths persist, so we thought this might be a good time to address some - so you don't miss the opportunity to work with a funding partner that fits your specific business needs.
We've been around for almost six years and changed a lot – very much for the better. Well, we would say that, wouldn't we, to paraphrase Mandy Rice-Davies. However, not only do we have a growing number of supporters to sing our praises for us, it's worth explaining why – and how.
'How' is that we always listen to feedback, and evolve our proposition to ensure we are building the best property project lender in the market, irrespective of the sources of capital. For example, we constantly benchmark the market, to ensure we are competitively positioned, and differentiate on servicing the needs of borrowers better than anyone else. And we have got better at it. If you'd come across CrowdProperty early on in our journey, you may have thought us too expensive. We listened to that feedback, checked it, and found that in some cases it was correct. So we acted on the criticism, and that's reflected in our current rates – and will continue to be.
Questions and answers
In response to some commonly asked questions, here are a few clarifications (click on the links for more information):
We do all types of funding to get you to sale or term refinance (including purchase, bridging and auction, as well as all the works)
It's not just about glamorous projects – we fund any projects that make good economic sense from £100,000 to £5m+
We are property experts – not techies in loafers with a nifty app for which they're looking for a use, nor bankers that roll out the same patter. Our founders have spent decades in property development
We benchmark our pricing all the time – we want to attract and fund good projects so our rates are very competitive, and we have no devious hidden fees
You don't need to be an experienced developer – just have the right team and the ambition and motivation to dig deep when needed on your property journey
It really does take just a few minutes to apply and get a view on your project – leverage our data, analytics, technology and expertise to be a second pair of eyes
We don't keep a score against your applications – we're here to help you find the right project to spend time on, not to criticise your tenacity
We're not a traditional lender – we're changing the game and want to be a part of your team for the duration, to help you grow your property business more quickly
We listen and evolve based on your feedback – we have built and continue to improve the best SME property project lender in the market – let us know what you want and we'll build it
If any of this piques your interest, have a look at our funding options, and drop us a line.
---
---