Article 4 in a series of 40 articles on P2P, Property and CrowdProperty
In article 3, we explained the benefits of CrowdProperty for lenders. Below we explain why CrowdProperty is a game changer for property professionals, allowing you to grow your property business quicker, enabled by the speed, ease, certainty and expertise we provide, because we know what's important to you.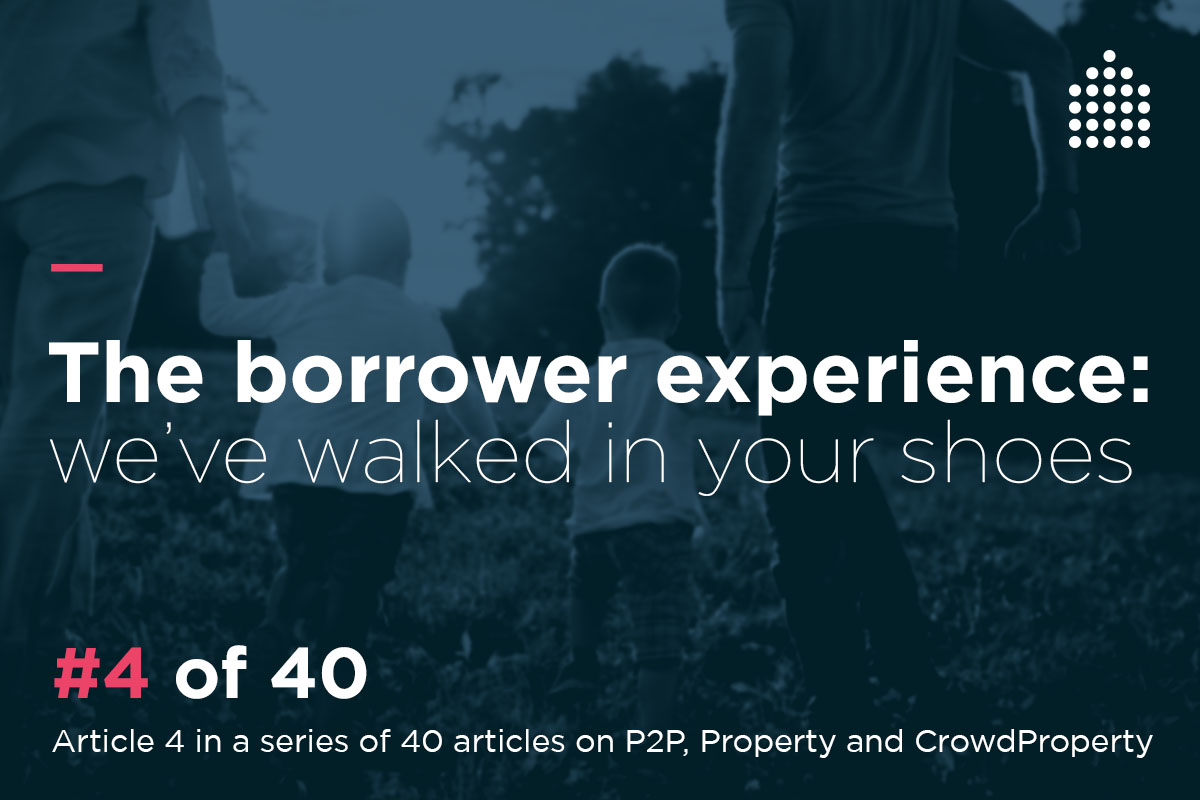 Sometimes a transactional platform is just a transactional platform. When you buy something off Amazon, for example, you don't need a business partner, you just need your stuff. If the skateboard doesn't turn up in time for the heir to the sprawling family overdraft's birthday, you don't expect the woman in the Philippines-based call centre to understand the trauma of dealing with a 10-year-old in a strop (indeed, the carefully scripted sympathy really doesn't help), you just need it sorted ASAP.
Property development finance, however, has many more moving parts than a download of Game of Thrones – even the more confusing episodes. Here, you do need an expert partner. We know this because we have sat where the developers have, on the borrower side of the transaction, for many combined decades before it occurred to us to set up CrowdProperty. Real-life property development and investment experience lies at the core of our business.
Learning from experience
We have been in your shoes: we've had to navigate banks that neither understand property nor our business proposition, and don't seem to even want to; climbed mountains of pointless paperwork, and dealt with advisers and business development (a misnomer if ever there was one) staff who are the real-life equivalents of the 'computer says no' woman off Little Britain. We have walked more than a mile in those shoes, taken them off, stared through the hole in the sole and shaken our heads in sad disbelief.
We know why and when development finance fails, and what needs to be done in order to fix it. What's more, we've been demonstrating we know this for the past six years, to great success.
What have we learned from this experience?
What developers need is speed, ease and certainty: speed of making the decision, ease of the process and the certainty of receiving that finance.
You deal directly with the experts at CrowdProperty – people with both the experience and the authority to make the decision on your loan. They look at the relevant – and only the relevant – information on which to base a loan decision: quantitative and qualitative factors, such as vision, experience, architectural integrity, condition, micro-locational factors and site potential in order to make a balanced and expert judgment.
They take the time to understand your business, what you are trying to create.
That said, they won't take their time when it comes to giving you an initial loan decision, which you should receive within 24 hours (and often more like 1).
Flexible thinking
CrowdProperty supports all types of residential property projects, whatever the structure or nature. We understand the implications of different business models or deal structures, how market demand is changing the end product and the funding products needed, from auction finance through bridging finance to new build development and everything in between, including complex, bespoke and hybrid structures where needed. The world does not consist entirely of semi-detached build, and it needs more than a semi-detached mindset to service this.
We offer loans from £100,000 to £5m-plus, with interest rolled up and quick drawdowns through the project. And a promise of no nasty last-minute surprises, such as hidden fees. Everything we do is up-front and transparent.
Not only will you have access to our experts at the start of the transaction – agreeing terms, confirming the loan – but we will support you through the whole process, communicating with you throughout, on hand to work through the details and any changes that might occur along the way. If there's a problem, just pick up the phone: we can help you sort it.
Projects can be troublesome enough in their own right. Financing them shouldn't be. Property finance by property people who have been in your shores just makes sense.
Apply directly in just 5 minutes at www.crowdproperty.com/projects/propose and get a quick, helpful and expert view from our team – if you are looking at a project right now, why wouldn't you?
---
---