The end of the tax year is approaching fast. Each tax year, you have an annual ISA allowance of £20,000. This includes the Innovative Finance ISA, introduced in 2016, which is specific to the peer-to-peer lending sector.
With CrowdProperty's Innovative Finance ISA, you can invest your annual ISA allowance in our quality, expertly curated, first charge-secured projects, and earn inflation-beating interest. All this, completely tax-free.
You can also transfer across pre-existing ISA pots held with other providers if you choose to, increasing the amount you can invest tax-free with CrowdProperty.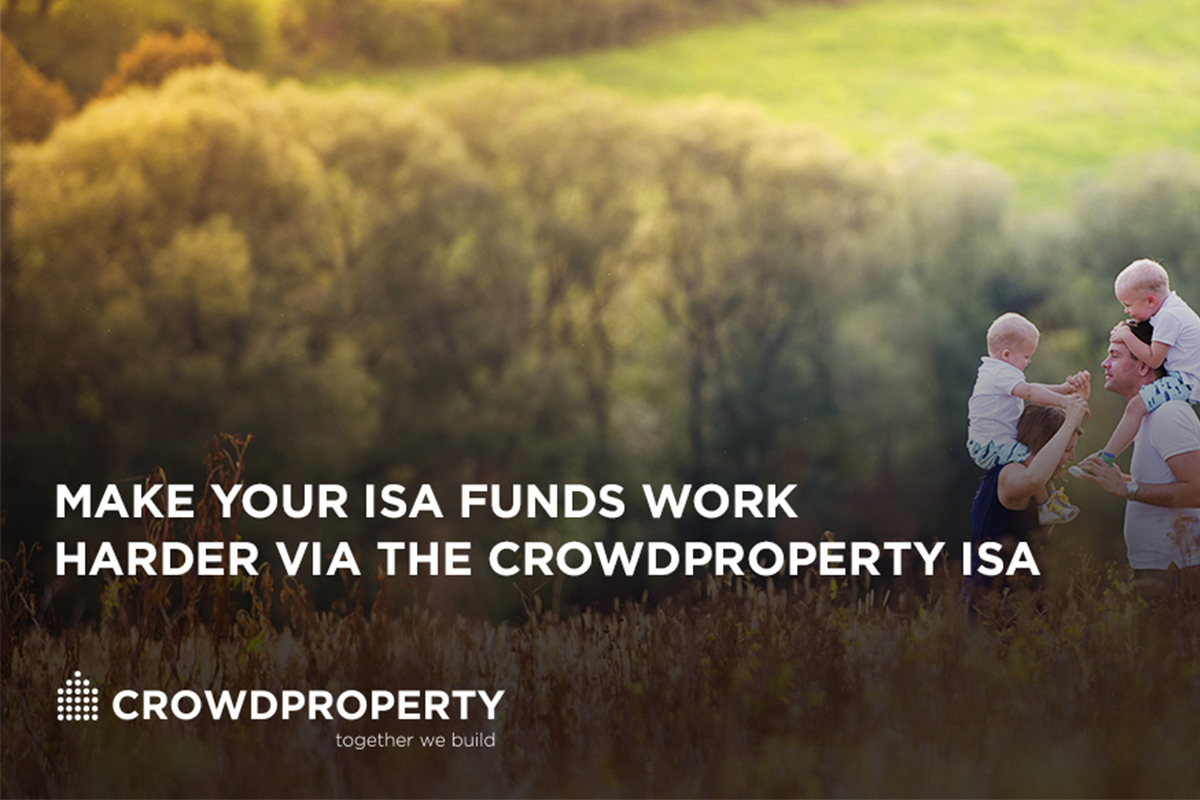 If you don't use your annual allowance, you will lose it. There's no carrying over to the next tax year – once it's gone, it's gone.
Deposit cash in your CrowdProperty ISA now to utilise your allowance. You don't have to invest in a project before the end of the tax year to make the most of your annual tax-free allowance, you simply have to deposit the cash in your CrowdProperty ISA before April 5th.
Take advantage of every penny of tax-free investment you are entitled to.

Learn more at: www.crowdproperty.com/ifisa
Peer-to-peer lending is not covered by the FSCS and capital is at risk. Tax rules are dependent on individual circumstances and are subject to change.
---
---