Article 24 in a series of 40 articles on P2P, property and CrowdProperty.
Last time we talked about why we think those funding property development need to be as up to speed with current trends as those actually doing the development. Here, four satisfied borrowers talk through their experience with us. Next, we will explain why Brismo verification is important.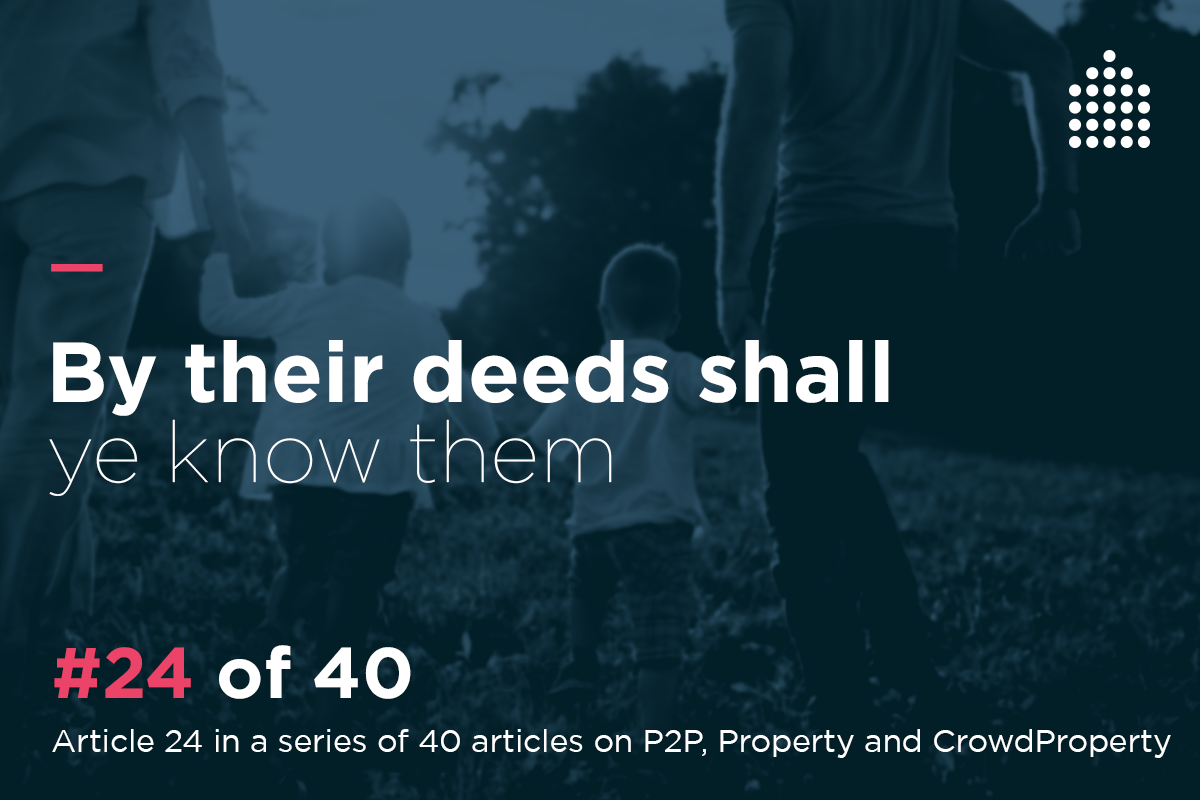 Each property development project takes persistence and hard work. When it comes to funding it, therefore, don't be wooed by promises, but look at what your prospective funder has done before, and what their borrowers say about them.
Four satisfied borrowers – from a nine-bed HMO conversion to a steel frame construction new build – explain the benefits of working with CrowdProperty.
120 Warwick Road, Banbury OX16 2AN
"CrowdProperty saved the day – it came in at the last minute and got the project across the line. I had a decision within 24 hours."
David Granat, Managing Director, Ox Living
The conversion of a six-room bed and breakfast property together with an adjoining studio flat and separate flat to a nine-bed HMO. CrowdProperty agreed to lend the borrower £513,000 on a GDV of £795,000.
Loan Amount: £513,000
Number of investors: 92 (three raises)
Loan Term: 12 months
---
Numbers 1,3 and 5 Little Hervells Court, Hardwick Hill Lane, Chepstow, Monmouthshire
"CrowdProperty has got a good understanding of the building industry – much better than the banks have. There are no hidden pitfalls – they tell you everything up front. It's a gamechanger, to be honest."
Adam Vers, Executive Director, Kardinale Homes
CrowdProperty has funded Adam's project to develop a total of three high-specification new build properties. The final unit will comprise an eco-house with a sedum roof, stonework and associated garden. Phase 3 will include a 3,045 sq. ft property set over three stories, with a lift, gym and indoor swimming pool.
Loan Amount: £950,000 (total across both projects)
Number of Investors: 532 (total across both projects)
Loan term: 18 months (average across both projects)
---
Olivia House, Plumstone Road, Birchington, Kent
"After the initial conversation, they made us feel very comfortable and their rates are fantastic."
Robert Najem, Commercial Director, Barnard Systems Ltd
This was a development exit project of a three-bedroom modular build, with monies going towards completing landscaping works, installing services, completing the driveway and porch installation. The development had a guaranteed exit, as a buyer had already exchanged contracts.
Loan Amount: £280,000
Number of Investors: 106
Loan Term: 12 months
---
28 & 30 Victoria Road, Tamworth
"With this being an auction purchase, I needed a decision from the lender as to whether they were going to lend very quickly, and CrowdProperty were able to do their due diligence on this project and myself very quickly … within nine days. They really are able to deliver with speed."
Stephen Blunston, Director, Alpha 1 Properties
A bridging loan was provided to the developer to assist the purchase of two auction properties. The project took just nine days from receiving the project to completion of the loan, reflecting the ability of CrowdProperty to deal with the urgency and speed of funding required for auction purchases.
Loan Amount: £267,0000
Number of Investors: 104
Loan Term: 12 months
---
---