Article 25 in a series of 40 articles on P2P, property and CrowdProperty.
We previously presented the experience of four satisfied borrowers. This article looks at why it's so important to have independently verified performance data, and next we look at how you can invest in CrowdProperty through your personal pension.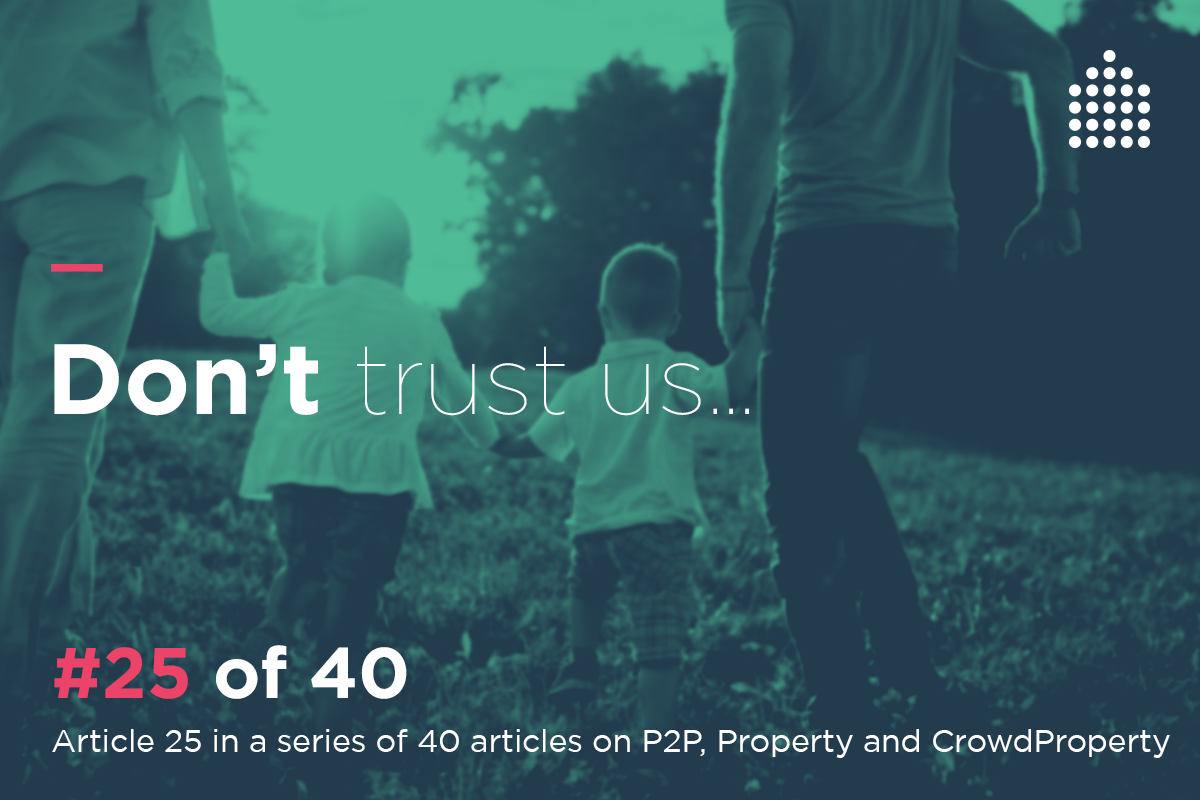 How do you know that we deliver our lenders 8%? Just because we tell you? Or because we have our data verified by the independent data analysts in peer-to-peer lending? If the former, there are many folk hawking penny shares out of garages in the US eager to make your acquaintance. If, however, you're more discerning with your investment choices - and value an expert and independent perspective - we'd like to introduce you to Brismo.
Brismo, formerly AltFi Data, is the leading data analyst in the P2P lending market – and not just in the UK. It covers more than 65% of UK and European marketplace lending, and more than half of the US market, the world's largest and oldest in this asset class. The latter, covered by Brismo, includes global pioneers Lending Club and Prosper, with $50bn and $15bn cumulative loans made respectively.
How it works
Data verification is far more than a box-ticking exercise, with (pardon the mixed metaphor) Brismo kicking the tyres on our whole process. CrowdProperty provides Brismo with monthly updates on each and every loan at a cashflow level. Brismo then analyses every loan, tracking loan cashflows against initial capital, expected interest and the loan term originally contracted.
But its process is more painstaking than this. Chris Welch, head of product at Brismo, explains why it is so robust: "We take the extra verification step to ensure that all metrics are comparable. In addition, to ensure accuracy we double check the numbers – if something doesn't look right, we'll take it up with the platform before running the data through our analytics process. We apply what we call a uniform vintage weighting approach to mitigate any seasoning or origination volume growth impacts that could obscure underlying changes in a platform's net return. By using this methodology, we provide truly comparative returns metrics for marketplace lending platforms."
As Welch explains, Brismo's comprehensive and consistent process means that lenders can draw meaningful comparisons between the performance of different loans and different platforms: "If lenders look at our three-year and 12-month returns, they know that those metrics are truly comparable with that of any platform verified by Brismo."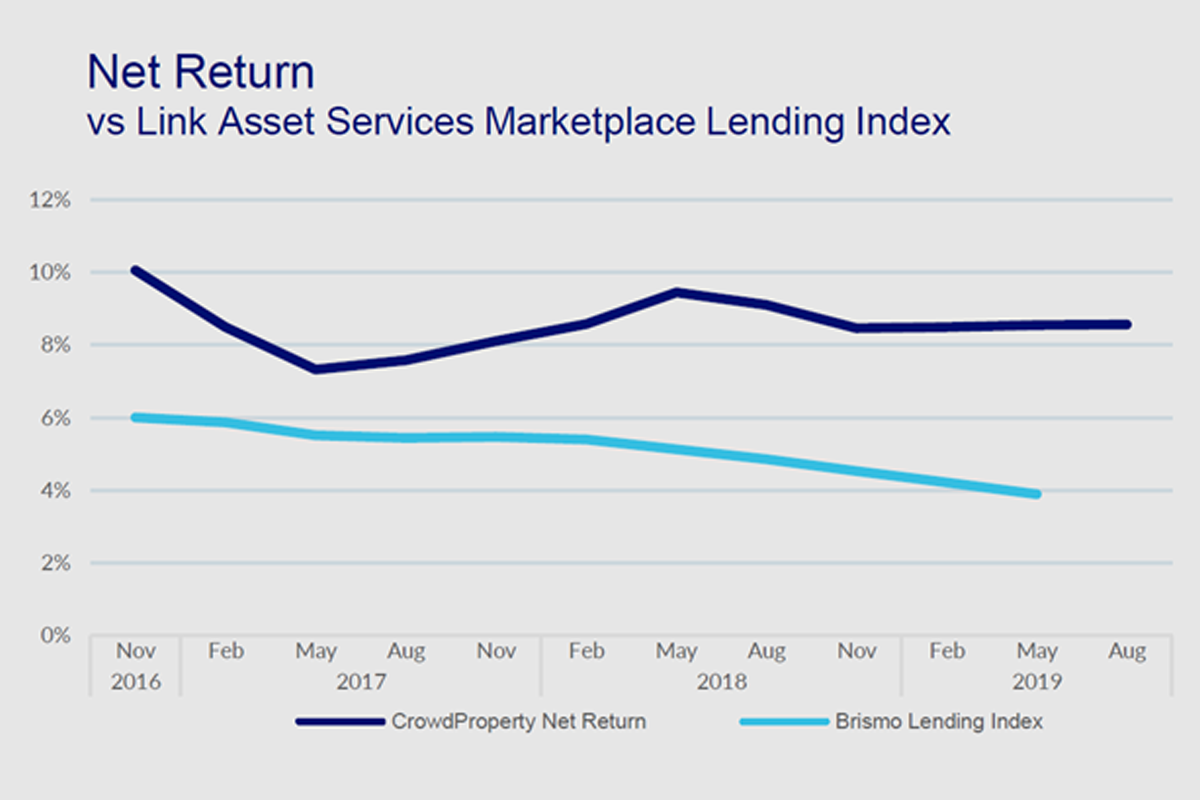 In this instance, it's worth noting that if you look at the graph above, you'll see that we considerably outperform our peer-to-peer peers, taken in aggregate. On an annualised basis, the UK marketplace lending index has delivered 3.77%, compared to our 8%. To be fair, that's not completely comparing like with like as the index comprises a number of different asset classes. But for many investors, the attraction is with the prospect of P2P. And here we deliver market-beating results.
Why do it?
We have been working with Brismo for more than a year, and were the first property project lender to have our data verified by the organisation. It's worth stating that this necessitates a considerable investment in terms of both time and money for CrowdProperty. So why do we do it? It's not at all that our returns look good (although that's true), because that's not a given. It's an ethical question of the core values on which CrowdProperty runs.
This is fundamental to how we operate because we believe you cannot build a resilient lending platform without offering the best service to lenders and borrowers alike, and you must be seen to do this. That necessitates transparency.
We were therefore delighted to be runner up in 'Best Clarity of Data' at the AltFi Awards 2018 – the year before the UK's largest SME lending platform, Funding Circle, so we were up against the big guns in the P2P market.
So, if you're invested in, or considering, a marketplace lending platform that doesn't have its data independently verified, it's worth asking yourself – and them – why?
We are confident that our approach to property development lending does, and will continue to, deliver consistently market beating returns for our lenders, so we're not shy of showing how. And that's official.
---
---