CrowdProperty is the first property lender to offer dedicated finance products covering Modern Methods of Construction Finance and Development Joint Venture Finance, with the official launch of these two new service lines today.
As mentioned in our Funding Innovation blog, we have have already successfully funded both project types - thus proving the concept.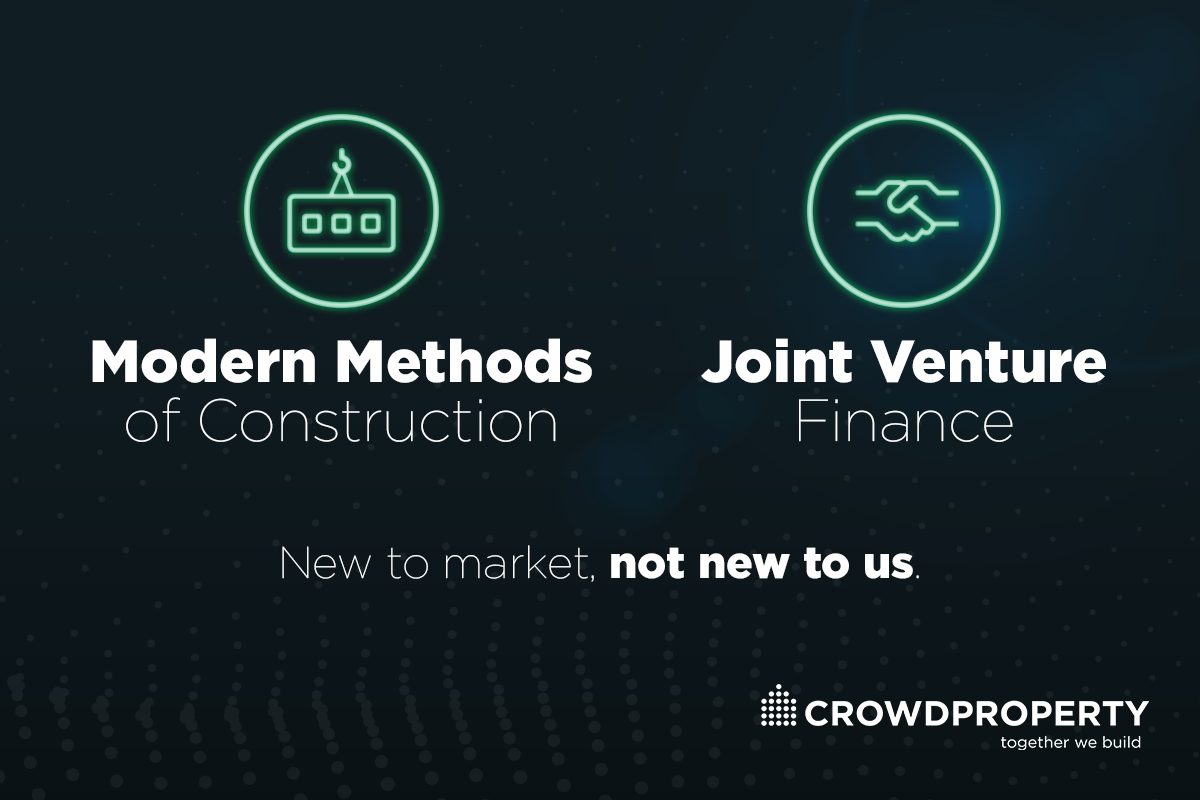 Modern Methods of Construction Finance covers relatively new approaches such as Modular, Structural Insulated Panel Products (SIPP) and Insulated Concrete Form (ICF). These new methods at the cutting edge of construction often require specific loan structures in order to suit the unique cashflows required for such projects.
Development Joint Venture Finance caters for situations where the developer and an asset owner work together, often where initial price expectations between parties are misaligned but there is alignment to progress the project. This eases cashflow demands, pools both hard asset and knowledge resources and ultimately unlocks more development opportunities.
At CrowdProperty, we're dedicated to continuously innovating and improving our service offering – building the best property project lender in the market to serve your needs better than anyone else. The launch of these new service lines further cements our position as a market-leading authority and expert in the property finance market – funding any property type, construction method, tenure type or deal structure across the full suite of short-term property project finance for property professionals.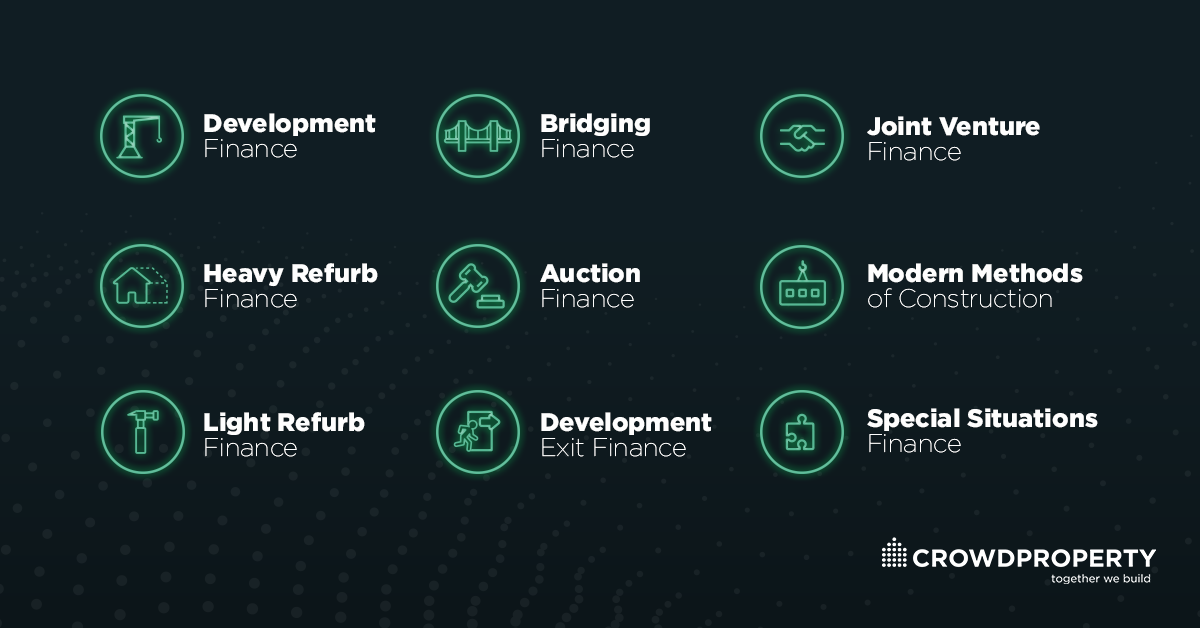 ---
---