Article 17 in a series of 40 articles on P2P, property and CrowdProperty.
Previously, we lifted the lid on some of the hidden charges that less transparent lenders apply. Below, we explain how building an efficient process secures liquidity for both borrowers and lenders, and next we'll look at how we stress test our loan book.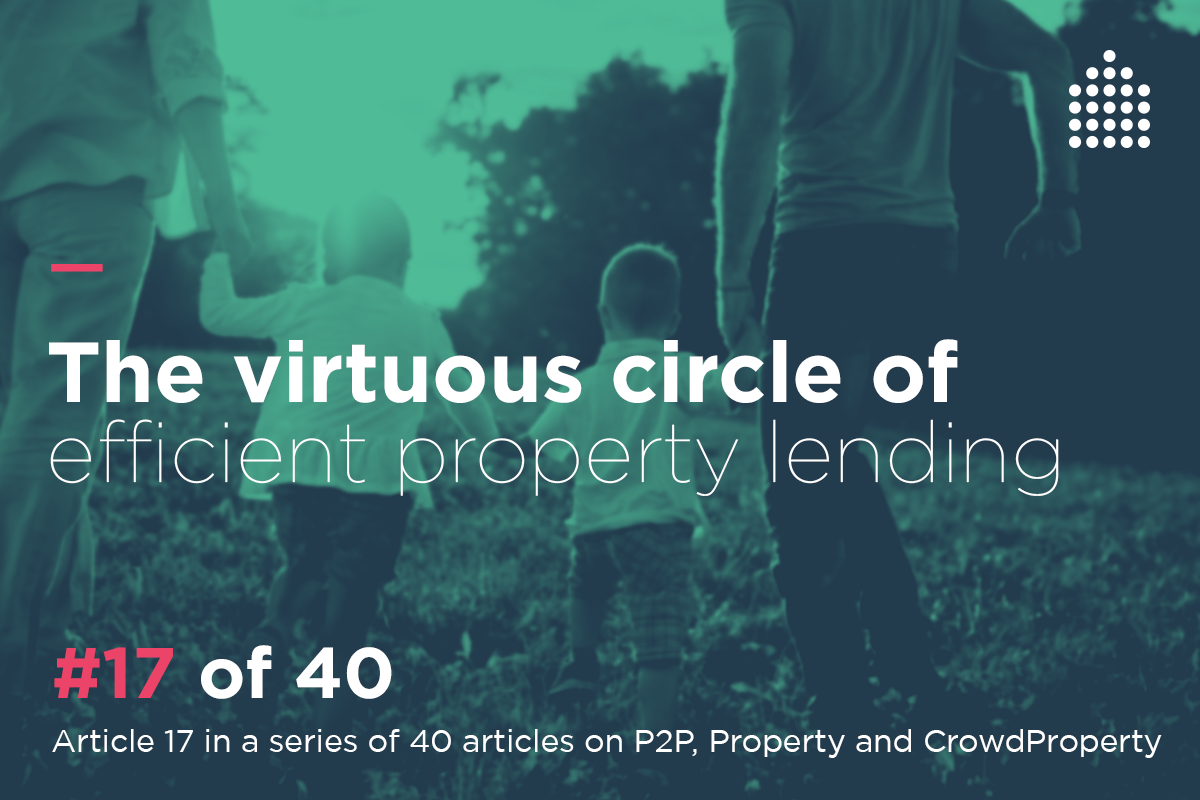 There's an approach to sales that we find rather unconvincing – 'buy now while stocks last'. It's clearly meant to spark an interest in something you never realised you needed; to rush out and buy that toilet brush in the shape of a giraffe, or a perfect facsimile of a Louis XIV crumpet holder, because soon there won't be any left.
For both of the above, that's probably a good thing (although, should you choose, the former is still available on eBay. Takes all sorts…). But surely the point of supply and demand is that when people want more of a thing, more gets produced? This may not work in all circumstances – if you were in the queue for a dodo kebab in the late 17th century, you would probably have been disappointed – although when markets function efficiently, this is what happens.
Build it and they will come
And this is what we have tried to build: an efficient market for property development capital, matching lenders and borrowers in as frictionless a way as possible. 'Build it and they will come' – if, that is, you build it properly.
That's where CrowdProperty's virtuous circle comes in. We have worked hard to develop the system where lender demand for quality development projects attracts borrowers, and on an expanding basis. We reckon we have succeeded.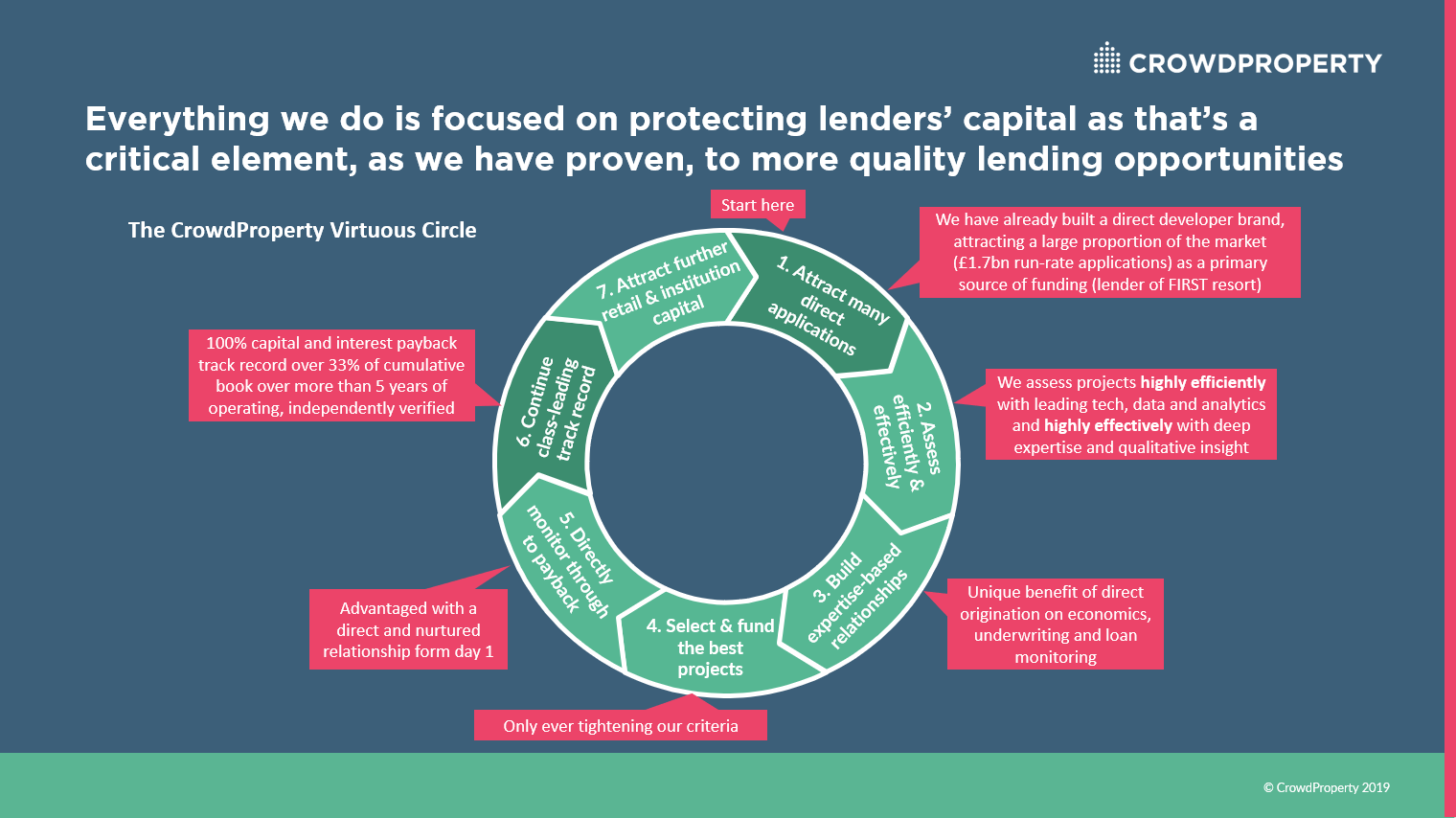 In the first place, we want to attract the best loans. We do this through a combination of price benchmarking, expertise and ease, all of which are highly valued by property developers. With CrowdProperty, they know they are dealing with a platform that understands their business and is able to fund it.
Our expertise is supported by market-leading analytics, which means we can assess and price a loan quickly and accurately – no one likes to be kept waiting when they've got a project to get on with. This, in turn, is backed by further expertise in such areas as underwriting, loan monitoring and recovery.
This gives developers speed, ease and certainty in their funding requirements – exactly what they're looking for. Why? Because that's what vendors want and it can secure a better deal… meaning better economics for them and better security for lenders. As a result, we have become a lender of first resort for an ever-increasing share of the market. We are therefore able to attract an expanding pool of applicants, giving us a current application run rate of £1.7bn per year, from which we select the best projects to offer our lenders. We are in the enviable position of being able to take the cream, and so, therefore, are you.
Once a project is funded, we continue to monitor it, offering the ongoing support of our teams to the borrower, in order to address any potential issues early on, hopefully before they become material. This is both an additional protection for our lenders and source of support for borrowers. This continues until the loan is fully repaid – it's a relationship over the full loan life cycle.
Liquidity
That has meant that CrowdProperty has achieved a 100% capital and interest repayment record in the five-plus years we have been operating. That's a pretty attractive statistic for a lender, and has meant we have attracted institutional capital as well as an ever-increasing number of retail lenders. And this takes us back to the beginning, drawing in more potential borrowers who want the certainty of funding that this pool of capital offers. Not to mention the attractive rates for both sides, as we've cut out the middlemen who inevitably want their cut.
Once this is established, it becomes easier to keep in motion: if borrowers and lenders know that a market is liquid, they are more likely to participate in it. And if you've provided that liquidity in the past, as CrowdProperty has, market participants are much more likely to believe you will do so in the future. The reality, of course, is that it is they who provide the liquidity, because they trust the platform. The important thing here is that we work very hard to ensure that trust is well placed, through all the processes, infrastructure and expertise outlined above.
In the CrowdProperty model, excellence drives liquidity, which attracts better and better deals. This means that the cream – those best deals – rises to the top, and that there's more of it.
---
---