The CrowdProperty equity raise round has closed a £1.1m. The campaign, hosted on Seedrs, smashed the £600,000 target, over-funding by 81% with £1,089,000 raised from 575 investors.
This news comes very shortly after we announced the backing of a major financial institution to lend up to £100 million of loan capital to our expertly curated property projects over the coming 12-24 months and the heavily subscribed launch of a new AutoInvest product.
The raise was particularly popular amongst existing customers on both sides of the CrowdProperty P2P marketplace, demonstrating how well CrowdProperty is solving pains felt by both lenders and borrowers alike.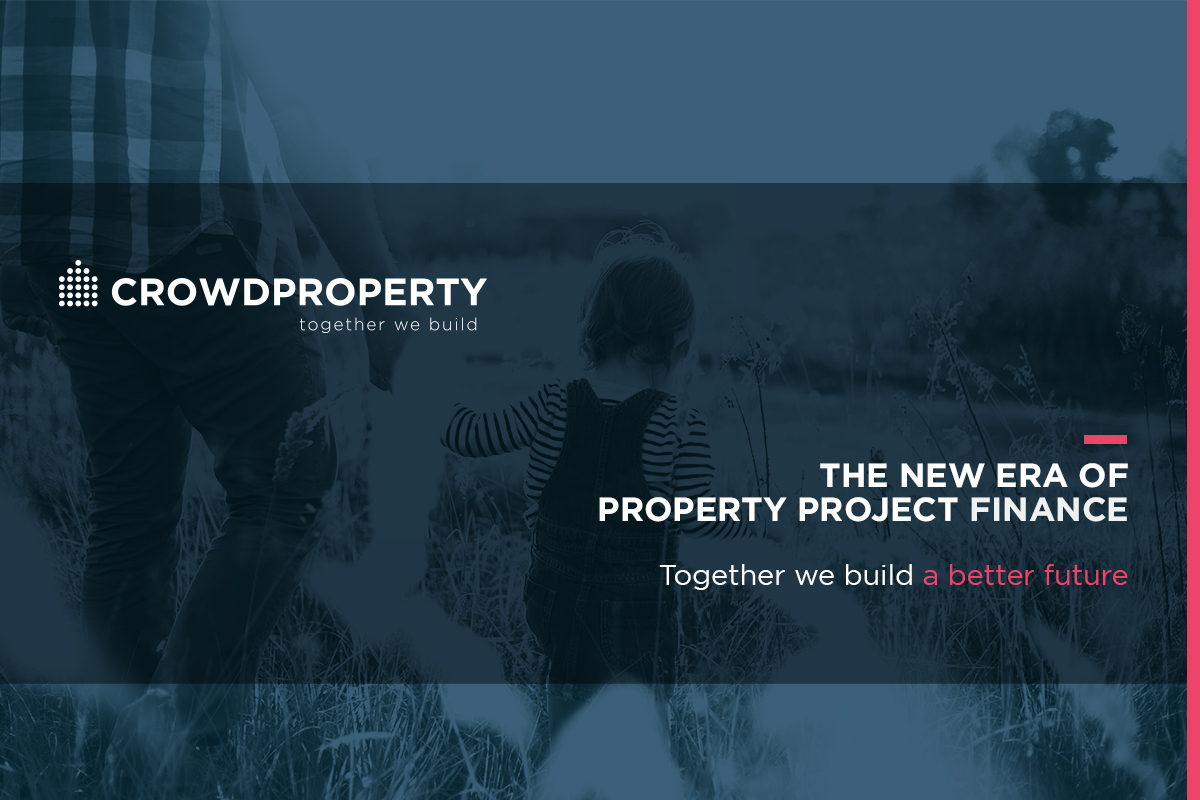 Mike Bristow, Chief Executive of CrowdProperty commented: "CrowdProperty proved the concept as well as the efficiency and effectiveness of proprietary tech, systems and processes prior to our fundraise in November 2017. Subsequently, we proved the ability to rapidly scale the business across every metric with investment whilst maintaining our 100% capital and interest payback track record, having now funded the development of 559 Great British homes worth almost £100,000,000. Most notably and uniquely, we have built up an exceptional rate of directly originated quality property projects. Coupled with the recently secured £100m of institutional capital backing there are very strong lead indicators of CrowdProperty's potential to be funding hundreds of millions of pounds of property projects a year.
"We have built this traction because we intimately understand needs on both sides of our marketplace and deliver expertise-led solutions. SME property developers have been poorly served by traditional lenders yet are increasingly important in tackling housing under-supply and developing the c.300,000 homes needed every year to meet the nation's demand. CrowdProperty is exceptionally well placed to serve this market better, given a fundamental understanding of property professionals' needs and pains, offering a deep expertise-led service proposition and providing property professionals completing quality property projects with speed, ease and certainty of funding. This expertise then translates to expertly-curated, high quality, first-charge secured lending opportunities for all. We are creating the new era of property project finance.
"We are delighted that so many of our customers wanted to participate in this raise, on both borrower and lender sides. Our proposition has been game-changing for them, giving them the confidence to invest in the business knowing that it has demonstrably huge potential. We are also excited that the oversubscribed raise will enable us to fast track our 2019 roadmap, which is packed full of innovative, value-adding and experience-enhancing developments which will further differentiate us from all market participants. This raise will supercharge our growth rate, delivering an even better deal for both lenders and borrowers alike and will take us further towards funding a material proportion of the homes the UK needs to be building."
---
---