At CrowdProperty, lenders are able to hold investments in one or more of our accounts: Standard, ISA or Pension – ensuring we're giving lenders as many tax-advantaged lending options as possible.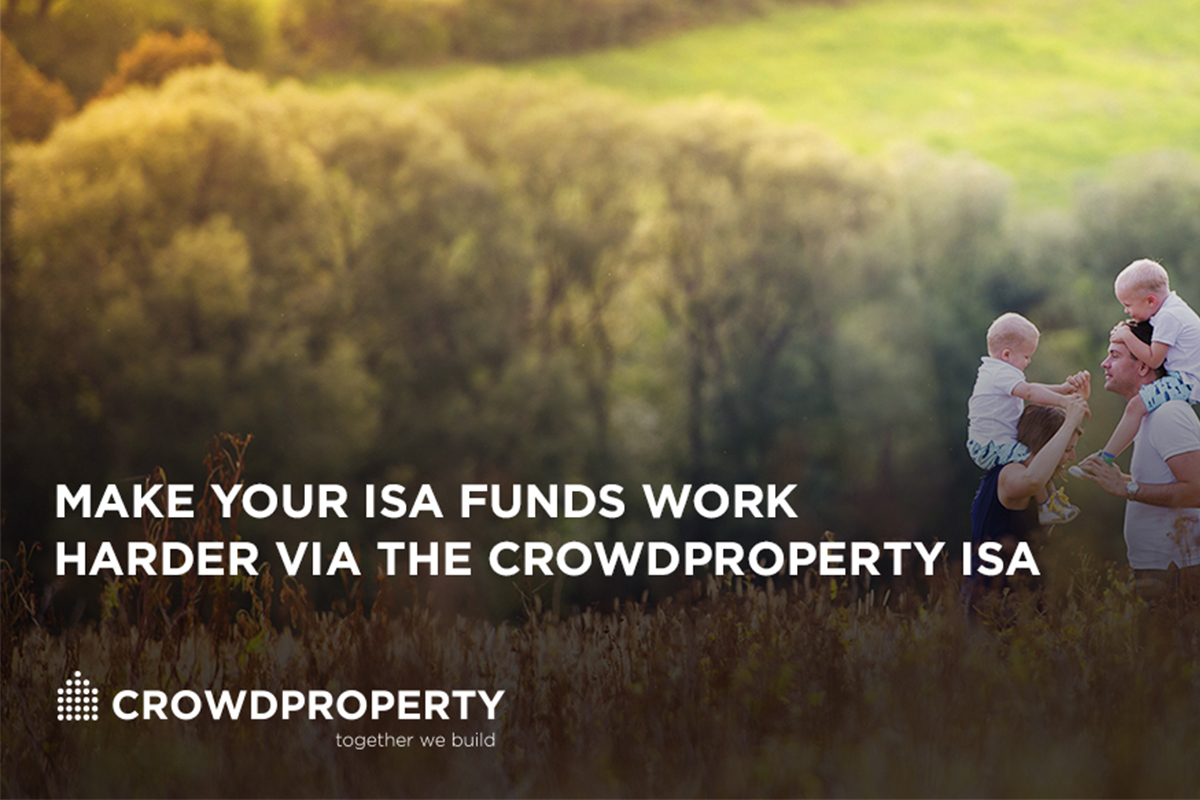 Innovative Finance ISAs were launched in 2016 by the UK government, enabling lenders to earn tax-free interest through crowdfunding and peer to peer lending by investing in business and property. The Innovative Finance ISA is a very powerful proposition when used on first-charge secured property project lending with the rigour that CrowdProperty applies to all lending opportunities.
The current annual ISA allowance is £20,000 – you can split this across all ISA types (cash, stocks and shares, Lifetime and IFISAs), paying new money into one account of each type per tax year.
However, you can transfer in an unlimited amount from pre-existing ISA funds (whether cash, stocks and shares, Lifetime or IFISA) that have been accruing over previous years – for CrowdProperty lenders, this enables you to maximise the amount you can invest in projects, and earn up to 8% interest, tax-free. Pre-existing ISA pots don't count towards your annual ISA allowance but current year subscriptions will count towards it and therefore must be transferred in full.
The benefit of receiving a higher rate on the accumulation of your tax-free ISA pot is staggering. With up to 8% returns on CrowdProperty's first charge secured property projects, it's the equivalent of 13.3% outside the tax wrapper for a higher-rate taxpayer, with the first charge security that underpins every CrowdProperty loan.
If you were to invest your £20,000 ISA allowance each year in CrowdProperty projects offering 8% per annum (and ensured those funds were fully utilised), even taking into account the average time between your pledge and project completion, you could accumulate over £1,000,000 within 21 years.
Even more remarkably, you'd only need to contribute £420,000 to your ISA and you would earn £619,000 of tax-free interest. This will leave you with an ISA pot of £1,039,000 which you can continue to invest and earn tax-free returns on.
It's quick and easy to register for an ISA, find out more on our website: https://www.crowdproperty.com/IFISA#register
Then it's quick and easy to transfer existing ISA funds in: https://www.crowdproperty.com/account/ifisa/transfer
Read more about our existing customers' experiences in Trustpilot reviews:
"I've been using CrowdProperty for 2 years now to invest my ISA allowance each year. The website is easy to use and the service and information provided on each opportunity second to none.
The auto-invest feature is a huge bonus for ensuring you remain invested and don't miss out when you are time poor.
I'm thoroughly impressed with the returns and professionalism of the team and more recently have found the articles and information on the blog very useful for enhancing my knowledge and gaining a better insight into how CrowdProperty operate!"
Adam McKenzie
"I have invested with CrowdProperty for two years and have had 100% satisfaction. It is a great way to use up (and re-invest) my ISA allowance and on the odd occasion where I have had a query, it has been answered promptly and efficiently.
Looking at earlier reviews, I can understand why one might get frustrated at not being quick enough to invest in a project; in the same way that it might be difficult to get a table at a popular restaurant. With both examples, they are popular for a reason."
Trevor
"Everything worked as I expected and as had been explained, and it was a very clear, and painless process. If anyone has money sat doing nothing currently, and doesn't need it for 12 to 18 months. I would suggest looking at this."
Nick
---
---