Article 15 in a series of 40 articles on P2P, property and CrowdProperty.
Previously, we looked at why sector expertise is so vital in property lending. Below we look at how we charge borrowers and how we put transparency at the core to a long-term relationship. The next article goes through some of the hidden charges set to trap the unwary borrower.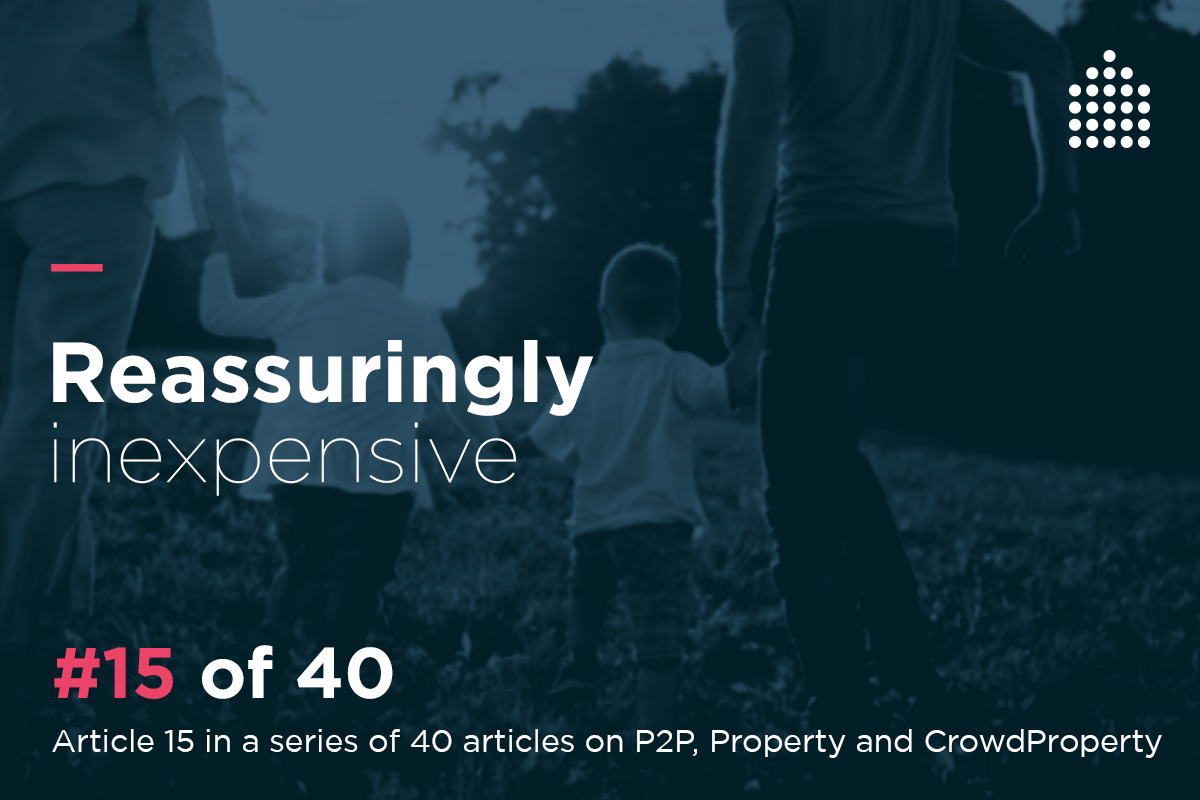 As anyone who has ever given an unreflective answer to the question 'does my bum look big in this?' knows, it's possible to be too honest.
It's something that we've had cause to consider when some borrowers have told us we're a little on the expensive side. So let's lay that one to rest: we're not – we're just totally transparent. All our charges are straight forward, stated up front and not in the small print, which is not necessarily true of many in the property development finance space (of which, more in the following article).
We're not going to pull the old Stella Artois 'reassuringly expensive' thing on you: while we believe we demonstrably deliver a more efficient, more effective, more knowledgeable, faster and better long term partnership-oriented service than other sources of finance in the market, we don't believe in charging you more for it. Because alongside 'more efficient', 'more effective', 'more knowledgeable', 'faster' and 'better', we can also include 'more open'.
What this means is that there are no hidden fees or small print that can bite… and bite hard. What we charge is one all-in rate and an arrangement fee. We take a small proportion of that rate and pass the majority on to our lenders, being transparent about the proportion we take (building a strong trusted brand with our many sources of capital). In addition, the borrower pays the firmly negotiated, value for money legal costs and independent monitoring survey fees, which are paid directly to the third-party provider – we never take a margin, commission or kick-back.
This is a tough approach. We can be perceived to be expensive at the headline level. But all things considered, we know this leaves us very competitively priced. We know this because we carry out price benchmarking against the other major lenders in this market. And, while it can sometimes be a challenge to find out what impact their small print makes on their overall rate (did we mention those hidden charges?) we perform very well. We have to, because if we don't, we cannot attract the best projects, which is the keystone of our business.
We're so confident of our offering that if you think you've got a better financing offer than we can provide, send it to us and we'll review it, in the detail it will need. That always means building a complex spreadsheet because the tricks of the trade are complex. We'll uncover any hidden charges and tell you the cost implications. And if it's still better, we'll let you know, and wish you the best of luck with it. So if you're hesitant about making an application to us, run your best offer past us – at the very least, you'll have an independent assessment of it by people who really understand the ins and outs of property lending and what to look out for after decades of experience.
Most importantly for the borrower, with CrowdProperty you know exactly what you're paying. And – not least – when you borrow through us, you get this along with the guarantee of speaking to property experts who will work alongside you to provide the best possible overall finance package for your project's needs and work with you in partnership throughout the journey. We're not transactional like many are – we want to be your long-term funding partner because we know how valuable that would have been for us in growing our property businesses in our development days.
---
---